Hate speech was originated by my party - APC chieftain opens up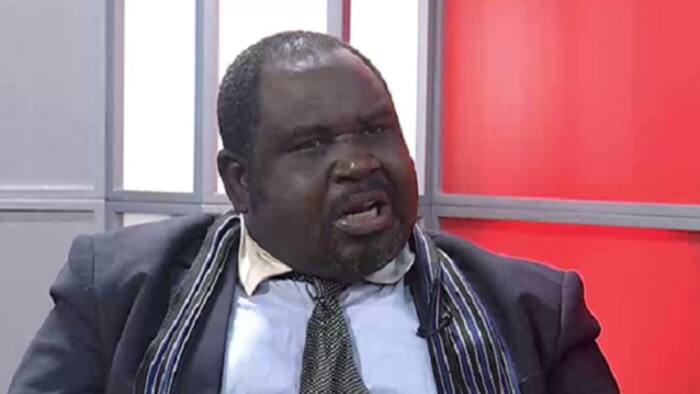 - A human rights activist has alleged that the APC initiated the use of hate speech in Nigeria
- The activist who is also a member of the APC said many activities exhibited by members of the APC in the past are now being interpreted as hate speech by the present APC-led administration
- According to Joshua Alobo, all counter-government activities against the former President Goodluck Jonathan's administration was never interpreted as a threat
A member of the ruling All Progressives Congress (APC), Joshua Alobo, on Monday, December 9, alleged that his party originated the use of hate speeches in Nigeria.
Alobo, who is a human rights advocate and the president of the International Human Rights and Development Centre said, many activities exhibited by members of the APC in the past are now being interpreted as hate speech by the present APC-led administration.
Speaking on Channels Television's Sunrise Daily, Alobo while responding to an inquiry on the invasion of the court and re-arrest of the publisher of Sahara Reporters' by operatives of the State Security Services (SSS) said Omoyele Sowore was among those who canvassed for the change mantra.
"Look at what happened at . . . even Lai Muhammed and the rest, nobody was arrested. Look at the fuel subsidy protest at the freedom square. If not that Jonathan was proactive to deploy soldiers . . . I was in Abuja; even though I wasn't in the general protest, I was using my vehicle to monitor the whole situation,"
Alobo said
Describing the re-arrest of Sowore in a law court as a serious embarrassment, Alobo said, all counter-government activities against the former President Goodluck Jonathan's administration was never interpreted as a threat.
"So a lot of showbiz was going on during the Jonathan administration, they don't look at it as a threat to the government. What is Sowore? They are just making the guy to be too popular, I don't know him as a person. But they have been reading Sahara Reporters right from Jonathan era, a lot of information has been disclosed and all those things," Alobo added. He also queried why a media practitioner would not be allowed to express himself or herself by the present administration.