8 takeaways from the sixth Democratic presidential debate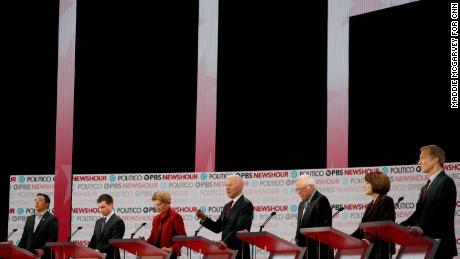 he final
Democratic presidential debate
of 2019 may have taken place in California, but it was all about Iowa.
Pete Buttigieg, Amy Klobuchar and Elizabeth Warren are banking on a strong performance there on the path to the nomination. They showed that on Thursday, with a series of clashes aimed squarely at voters in the first state to vote in the Democratic nominating process.
Two other leading candidates, Joe Biden and Bernie Sanders, are running national campaigns. They'd both like to win Iowa, but, in part because of Biden's strength with voters of color and Sanders' popularity elsewhere, they still have a path to the nomination if they don't win there.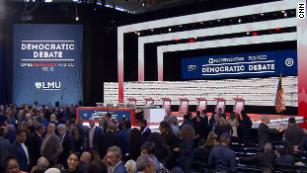 And it showed: Aside from pro forma clashes with each other over health care and Iraq, the two largely stayed out of the fray. Biden delivered his most confident performance to date, and Sanders
(along with Andrew Yang) brought some humor, joking at one point that Klobuchar "took my name in vain. She hurt my feelings. I'm crushed. Can I respond?"
Here are eight takeaways from the sixth Democratic debate: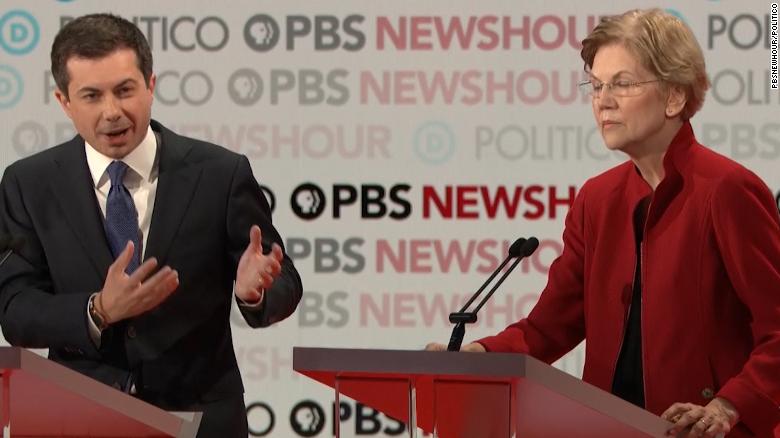 Buttigieg faced the kind of sustained criticism he'd largely avoided during his rise to the top of the polls in Iowa.
Warren and the South Bend, Indiana, mayor have been circling each other for weeks, but what played out on Thursday night showed how the two candidates -- both of whom have strong operations in Iowa -- see their paths to the Democratic nomination as running through the other.
Their most ferocious clash yet started with the senator from Massachusetts, who does not hold private fundraisers and relies on online donors, implicitly criticizing her rivals for holding big-dollar fundraisers and allowing wealthy donors to "drown out the voices of everyone else."
It was clear she was needling Buttigieg, and he responded: "This is our only chance to defeat Donald Trump, and we shouldn't do it with one hand tied behind our back."