Read how Nigerians fleeing South Africa's xenophobia were received in Lagos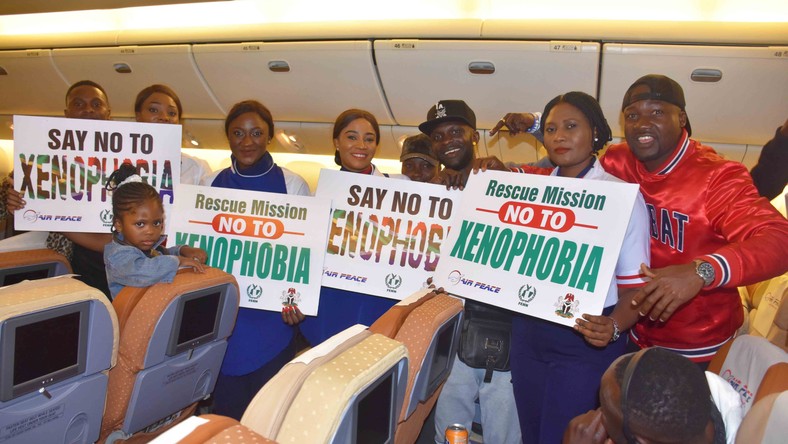 There they stood—all 187 of them--on the airstair of the Air Peace aircraft, waving to the motley crowd of journalists, airport and government officials below; while clutching placards that read: "say no to xenophobia".
It was a message they couldn't wait to share. They hadn't flown this far home to be silenced.
They looked happy and relieved to be back home as they alighted the airstair onto the dimly lit runway of the
Murtala Mohammed International Airport in Lagos
at exactly 9:35pm on Wednesday, September 11, 2019.
A few of the starry-eyed kids took turns jumping into the outstretched arms of
Chairman of the Nigerians in Diaspora Commission, Hon Abike Dabiri-Erewa,
and into the arms of every adult they could find at the airport.
And when they all hit the tarmac, some held hands, others smiled so broadly and dished out hugs to their compatriots. There is no place like home.
Once at the arrival lounge, they broke into the Nigerian national anthem in unison, gesticulating aggressively and pumping fists into the cold, rainy night.
"One nation bound in freedom, peace and unity", they sang.