Nigerians among most educated immigrants in USA, says Ooni of Ife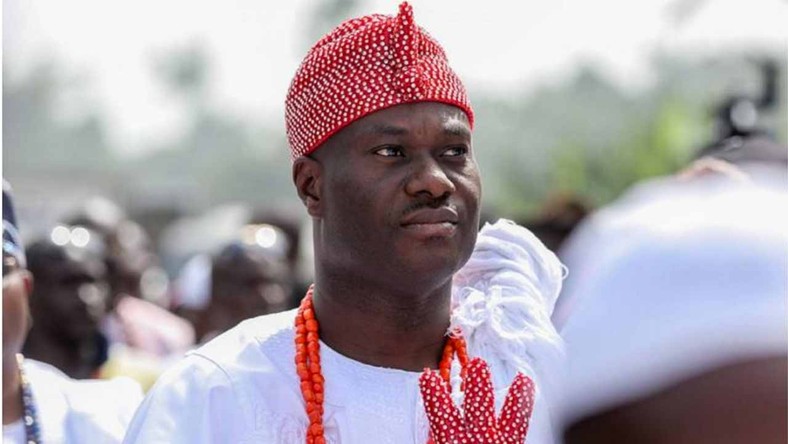 The Ooni of Ife, Oba Adeyeye Ogunwusi, has said that Nigerians are at present among the most educated immigrants in the United States of America (USA).
The traditional ruler told the News Agency of Nigeria (NAN) in Lagos that Nigerians have prospects and they should not be regarded as the worst group of people in the world.
He noted that nationals from other countries were fond of labeling some of the Nigerians living in the Diaspora as the most fraudulent group and failed to identify the positive records and contributions by some of them.
"It is so sad to note that the only thing most nationals of other countries say about Nigerians living and working in their countries is that Nigerians are fraudulent.

That is not true. Nigerians are among the most educated immigrants in the USA.
"They are breaking existing records and creating new ones in different sectors; yet, nobody is talking about them or celebrating such feats.''
The traditional ruler said that it was high time Nigerians began to promote the good things Nigerians had achieved over the years.
He also advised Nigerian youths in the Diaspora flying the flag of the country high to continue with it in the spirit of nationalism and patriotism to their fatherland.
He said that they should continue to promote the heroic deeds of their ancestors through their actions and deeds wherever they found themselves.
"It is about time for us to begin to appreciate our own possessions, our creativity. It's time for us to tell our stories in positive ways," he said.
The cultural promoter also said that the Oduduwa Heritage Museum that would be inaugurated on Saturday would be a mind-blowing one to both local and foreigner investors.
"Foreigners always want to see and appreciate our talents because they admire the creativity in our culture and tradition.
"For us, the Oduduwa Heritage Museum project will give birth to a lot of positive things that will include exchange programmes between the nation's youths and others from countries that had indicated interests in the museum project," he told NAN.