Tottenham's new stadium signals a bright future as they see off Crystal Palace on opening night
Spurs opened their new stadium with fireworks and a win, all of which signals a bright future for the club..
Tottenham opened their new stadium with a 2-0 win over Crystal Palace. Nick Wright was there to witness the dawn of a new era.
White and blue flags waved in every corner of the stadium. Fireworks erupted from the top of the stands. And down on the pitch, in front of 59,215 supporters, Tottenham Hotspur began their new era. The delays had been excruciating, their residency at Wembley dragging on far longer than anyone wanted, but this place was worth the wait.
The victory, secured by Heung-Min Son's historic opener and Christian Eriksen's second, ensured they opened their stunning new home in style. Having put their five-game winless streak behind them, Spurs can now approach The Run In - and indeed the future - with renewed confidence.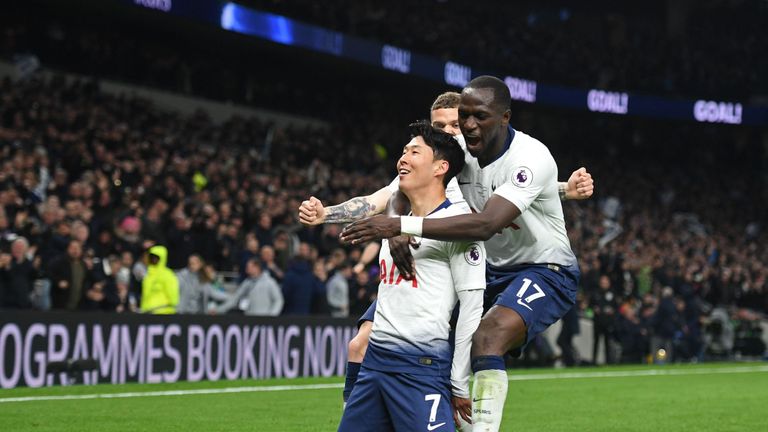 Heung-Min Son celebrates Tottenham's opener
Spurs fans could certainly be excused for thinking they were dreaming. The stadium is spectacular, its curving stands steep and imposing, but where the club have succeeded most is by creating so many genuine connections to White Hart Lane. There are nods to the old ground everywhere, including the golden cockerel which now sits above the giant South Stand.
The new home retains the spirit and feel of the old one, but what's undoubtedly different is the sheer volume inside the place. With its 62,000 capacity, the stadium holds nearly twice as many supporters as White Hart Lane. At times, the old songs echoed around it at ear-splitting levels.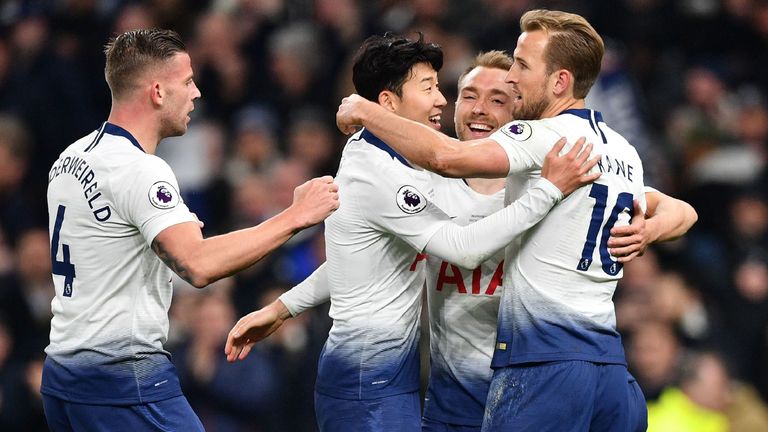 Christian Eriksen celebrates after doubling Spurs' lead
His intensity set the tone for the second half. Crystal Palace, resilient before the break, could no longer cope. Spurs overwhelmed them. They doubled their advantage when Eriksen poked home a loose ball in the 80th minute, but they should have had more goals. Kane fired wide when one-on-one. Substitute Lucas Moura was acrobatically denied by Guaita.
In the end, though, it did not matter. From the moment the first goal went in, Palace never looked like getting back into the game. Spurs had the result the occasion demanded.